We believe in Software PLUS Service
At OTrain, You get Intuitively Simply software PLUS Outstanding Service and Support
We believe in SIMPLE pricing
At OTrain, You get unlimited users, courses, administrators and reports, all for a simple monthly hosting fee
We believe in being ONTIME
At OTrain, you get your project on time If not, we discount the price by 10% for each day its late. More than 10 days, its yours for free
We believe in TEAMWORK
At OTrain You get "all hands" support. Everyone in our organisation mans the chat and phone lines, from the Managing Director to the Front Desk
We believe in FAST
At OTrain, You get immediate access and a fast turn around
We believe in TRANSPARENCY
At OTrain, You get a transparent pricing model, with fixed price projects and no surprises
---
Our clients are using OTrainU and the OTrain services to deliver all types of training. From our educator and RTO clients delivering First Aid and Responsible Service of Alcohol training, through to our fast growth employers delivering their Induction and On-boarding programs.
We've got Chemical Supply companies teaching their clients how to correctly and safely apply their products, and Spill Companies using the OTrainU system to teach their clients how to clean up chemical and other spills.
And we're not limited to particular sectors or industries. From Childcare to RTO's, Manufactures to Electrical Contractors and Transport companies, OTrain is in operation across the economy.
With OTrain you can opt for a fully outsourced model and have us do all the work, or use your existing skills and resources to do it yourself, and quite often its a mix of both.
At OTrain we're here to put your training online, but more than that we're here to help make your training work.
OTrain is, simply put a better way to Train
Our Recent Posts
Does your online training work? I mean I'm sure it mostly works, most of the time, but does it all work, all of the time? Do your students complain that some courses don't load correctly, or they are unable to watch some of your videos or use other features? Do you trainers complain...
Media Release Minister for Employment and Small Business and Minister for Training and Skills Development The Honourable Shannon Fentiman Calling Queensland online training providers The Palaszczuk Government is seeking innovative proposals from Queensland training providers to expand the range of free online training options available to COVID-impacted small businesses and their employees...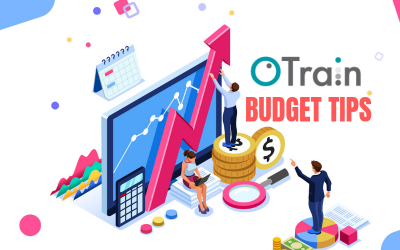 With the new financial year less than a month away, a lot of organisations are now finalising their next years budgets (if they haven't already) or considering how they will deploy whats left in this years budget to finish out the quarter and get a start on next years goals.
Here's 5 areas specific to online training platforms and content to consider when putting together your  budget for the year to come:
Here's 5 areas to consider when putting together your online training budget for the year to come:
Did you know
Putting your training online can
Reduce delivery cost by up to 85%
Reduce delivery time by 2/3rds
Improve reporting, compliance and audit trail
Make training and workforce development more interesting and engaging for all involved.
So what are you waiting for?