Adobe Captivate joins with Adobe Stock
At OTrain we use Adobe Captivate as our preferred Authoring Tool to create great online courses.
Last week Adobe launched an update to Adobe Captivate 9.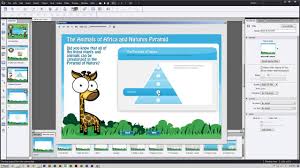 The updated version of Captivate offers:
Performance Improvements – With the latest updates to Adobe Captivate 9, performance and slide load time on devices gets a boost. This version shows an improvement of 2.6x on slide load time.
As well as performance improvements Adobe Captivate has joined with Adobe Stock, so finding the perfect images just got a whole lot easier. With the addition to 50,000+ free assets they have already given you when joining with the eLearning Brothers, you can also download assets from your Adobe Stock subscription within Captivate 9 Assets tab as well. If you do not have an Adobe stock subscription you can get the basic package from $35.99 per month for 10 images.
As well as these Adobe have created a brand-new Adobe eLearning Community. A perfect way to browse relevant information with blogs, tutorials and product conservations there is plenty to explore. You can access the community from the top toolbar in Adobe Captivate. Click here to join https://elearning.adobe.com/?trackingid=4NM89DWT&mv=email&promoid=70114000002KaLLAA0
If you do not have Adobe Captivate 9 yet, you can download a free 30 day trial from here https://www.adobe.com/au/products/captivate/download-trial/try.html. You can get the full version on a monthly subscription of $34.99 a month.
So once again, Adobe have lifted the bar, proving why Captivate is one of the preferred Authoring tools for online course development worldwide.
If you're interested in Captivate, why not join our 'Create your own online training course' program, which covers Captivate and GoAnimate.