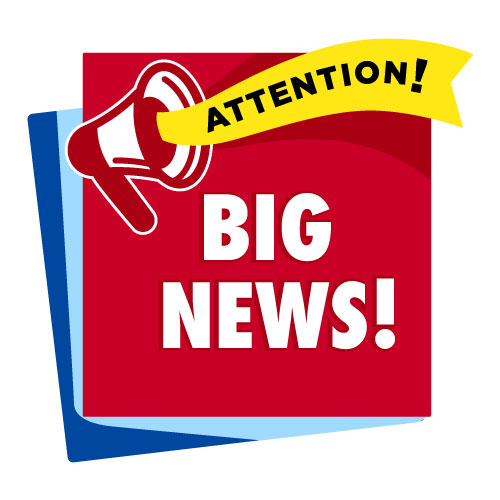 If you haven't heard already, you're about to start hearing (a lot) that there is a new update in line for the Moodle Learning Management System. Called Moodle 4.0 this is a major upgrade to the platform scheduled to be rolled out towards then end of this year.
In the words of former US President Donald Trump – This is going to be big.
The developers have been engaging with users all at all levels, all over the world to inform the design direction for the 4.0 release.
As a result, there are a number of user led changes and improvements coming. The key change being a focus on a new user interface and improved user experience to make it easier for students, teachers, course creators and administrators to use and navigate the system.
The developers are also working to make it look more 'modern', clean and fresh. The Moodle 4.0 changes are being framed as 'a new personality' for Moodle (expect to hear this phrase more) and based on what we've seen so far, it looks like they've done a good job.
Ever since we started working with and supporting Moodle back in 2011, we have constantly heard 'it doesn't look modern' or it 'looks to moodly'. This update is intended to address that and to align it with some of the more modern LMS alternatives.
There was a lot of information announced earlier in the year (including some sample navigation mock ups), but its been pretty quiet for the past few months so we're expecting an avalanche of information and announcement to begin rolling out given the scheduled release date is now only a few weeks away.
Interestingly, when we look at the information that has been released, it looks like a number of the announced changes and improvements are introducing features we've been adding via plugins, theme updates and customisations for years. The good news is these will now be native and should work better. Plus with them being part of the core code moving forward, it should make the patching and maintenance process a lot simpler.
Moodle 4.0 is being built for a post covid world where blended learning and classrooms have become the norm, so they are integrating Big Blue Button – the open source virtual classroom software as standard. We expect that in time all the usual plugins will also be updated to enable you to continue using Zoom, WebEx, Teams or your other preferred online meeting room solution.
There are a number of other updates including improved menus, reporting and workflows and even an LTI update for those using the Learning Tool Interoperability function to put their online courses inside other compatible systems. We hope to provide more information on this as we get closer to the launch.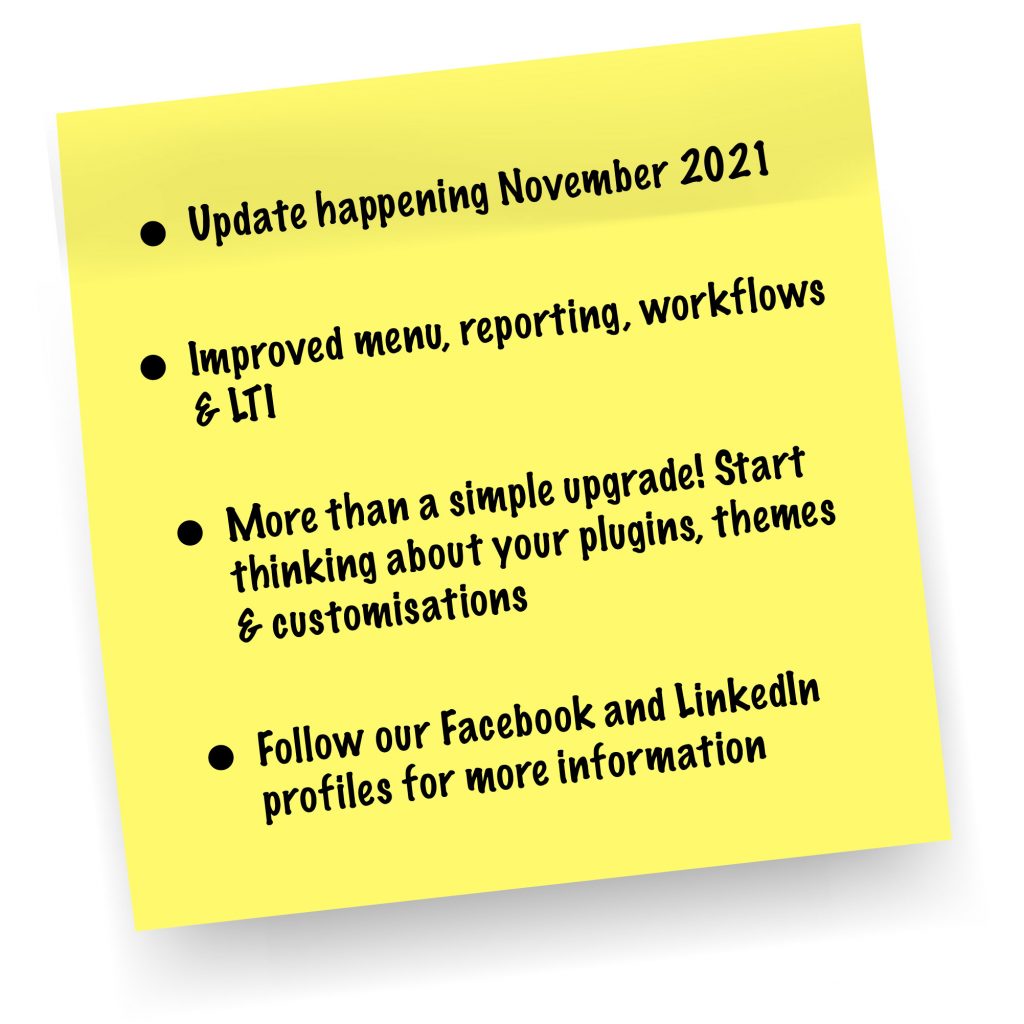 Moodle 4.0 is scheduled for release in November this year.
Because this is a major update, upgrading from your existing Moodle instance will not be as simple as hitting the 'update' button. It makes sense to start thinking about and planning your upgrade process now; particularly if you have been using plugins, themes and customisations.
We plan to start providing more information on our website and LinkedIn page for anyone who wants to follow the updates, announcements and recommendations, including some tips and tools to help with the updating process. If you haven't already, please visit our website or LinkedIn page and register/like/follow.
If you're interested to learn more about the Moodle 4.0 release and what it might mean for you, or want to start planning your path and migration to 4.0, give us a call here at OTrainHQ we'd love to help.