Does your online training work?
I mean I'm sure it mostly works, most of the time, but does it all work, all of the time?
Do your students complain that some courses don't load correctly, or they are unable to watch some of your videos or use other features?
Do you trainers complain courses are outdated, need upgrading or assessment are hard to mark?
Does your admin team complain about the amount of time they spend entering and re-entering data?
Or do you just worry that your backups and updates aren't done, and hopefully you'll make it through another week without something going wrong and having to think about it?
Or maybe your team just lacks the training to use the systems properly?
If any of these situations sound familiar, we can help.
At OTrain, we partner with organisation just like you to help put training online and help make your online training work. Its all we do.
Like a superheros trusted sidekick, we do all the background work and allow you to look good and save the day.
Whether its building new courses or updating your existing programs, improving your platforms or integrating your solutions, or helping you with setting and executing your online training stategy, we're all about providing you with the expereince and technical support required to make your online training work.
We currently partner with well over 100 clients throughout Australia and manage the online training needs for more than 600,000 enrolled users. These include a variety of national brands, and not so well known 'hidden champions'.
And because we're all about 'online training' it doesnt matter what sector or industry your from; You bring the subject matter expertise, and we'll bring the technical experience to put it online and make it work.
Our clients trust us to take care of their training, while they take care of business.
Best of all, we offer a range of pricing options to suit all budgets, from a simple 15 minute engagement to retainers and even fixed cost monthly subscriptions.
Whether you need help to fix a simple problem or take over the whole show, we're happy to work with you and your team, and your existing resources in whatever capacity make sense for you.
And whislt we specialise in Moodle, we have experience with a range of other Learning Management Systems including Canvas, LearnDash and more.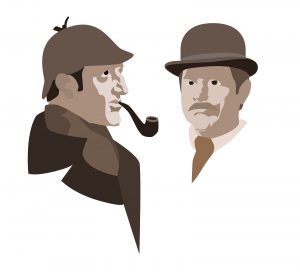 When it comes to building or updating courses, we have experience with authoring tools like Adobe Captivate, Articulate Storyline and Lectora plus other popular authoring choices.
Just as Batman needed Robin, Holmes needed Watson and Hans Solo needed Chewbacca, let OTrain be your sidekick when it comes to online training.
If you're ready to see how a trusted sidekick can help you win, complete the form below or give us a call on
07 3040 3310.