Beginnings are always the hardest. You have to draw people away from what they're doing and try and hold their attention. Nail it, and the rest is easy. Mess it up, and you may never recover.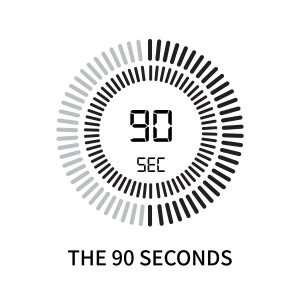 We all know this from delivering any form of communication; from meetings and marketing material to any level of face to face training. But did you know when it comes to online training, its even more important to nail the first 90 seconds.
In a face to face environment you can change your voice, ask a question or run you nails down the blackboard to regain attention, but in an online environment when the message is set, if you haven't got the first 90 seconds right, you may never recover.
And in online training it is about more than an interesting opening line. Or a large loud noise or any of the other traditional methods to grab and hold attention. It's a formula for success with each piece being equally important. Get it right and you set your students up for success. Get it wrong and you can alienate your students and demoralize their efforts regardless of how good your content and messaging is.
So how do you get the first 90 seconds right?
It starts with your LMS, and specifically the ease in which your students can find it, login and navigate to the course. Any friction here can leave the students with negative feelings towards the process, your content and your training organisation or department. Once a negative bias is developed, its hard to recover from.
Make it easy. Have short URLs that make sense. Provide links from your website and email communications. Have the login fields front and centre and provide a quick and easy way to users to reset passwords and usernames.
Once inside, finding their course and getting stared needs to be just as intuitive. Don't make this a test of intelligence. Make it simple. Put their course front and centre and make sure the Open/Enter/Start options are very clear.
A great test is to ask 'What would Gran do'? If your Grandmother couldn't find her way to the start line, you're risking your students might not be able to either.
Once a user has found the course and got started, it doesn't end there.
In the first module create the workflow to encourage them to have a go and provide 'quick wins' to build confidence. Even if these have little to do with the learning contents, the framing and position of the learning journey will have massive impact on the effectiveness of your course and the outcomes.
Just as in a classroom environment you might ask students to introduce themselves and share something unique which gets them comfortable with engaging with the instructor and speaking out loud, the same is required in online training.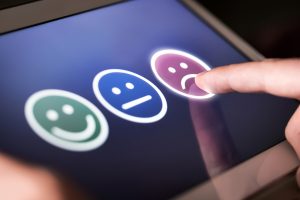 Start with a simple question or one line survey (have you ever experienced bad training? Yes/No) and get them used to thinking, engaging and interacting with your content and LMS. This interaction will help overcome any apprehension they might have about the learning journey or the online path.
These 3 simple tips will set you student off on the right path and help set up the success of your online training course.
Here are a few other things to include in the first 3 minutes of your training course:
Introduce the course, how it works and what will be expected
Provide clear navigational instructions
Reassure the learner they will be successful
Let them know where they can get help and support if needed
Start low and build the knowledge and confidence
Of course, now you have their attention, keeping it becomes the new challenge. Remember as a society we've become accustomed to what I refer to as the YouTube affect – an attention span about as long as a standard YouTube clip or 3-4 minutes. This is especially true on an online environment so to maintain your students attention you need to ensure you add re-engagement points every 3-4 minutes.
Change up the delivery format, add a video, a knowledge check or thinking task or some other activity which gets the user re-engaged. Specifics will depend on your material and student avatar but don't think just because you are a great trainer or have great content, or that your material is important that your students will stay engaged.
Setting your student up for success is easy if you follow these 3 tips and remain focused on the first 90 seconds.
What other things do you think are critical to include in the first 90 seconds or three minutes? Comment below.
---
About OTrain
OTrain provides a range of products and services to help you put YOUR training online; and help make YOUR training and business work. From a Cloud based, Learning Management System and creative Studio team to create and host online training courses, to our Training Success Club, with coaching, consulting workshops and tool to help you get the most out of your business, OTrain is the logical choice for your online training partner. OTrain is Simply put, a better way to train.
Learn more about OTrain by visiting www.otrain.com.au or calling us on 07 3040 3310
---
About the Author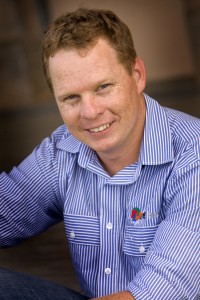 OTrain founder and Managing Director Shane Ridley
Shane Ridley is the Founder and Managing Director of OTrain. With a background in Workforce Development, Shane has been involved in everything from staffing and developing workforces in Greenfield sites to working with 100 year old companies. 1 man operations to multinationals.
Connect with Shane via LinkedIn or Twitter