Since 2011 OTrain has been working with organisations all over Australia to help put training online and make online training work. Primarily we've done this with our own Moodle based Learning Management System we call OTrainU.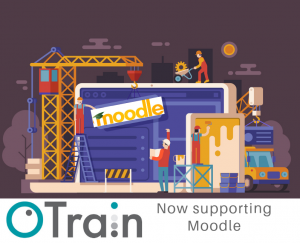 Since we commenced we've grown to host, manage and support over 50 OTrainU LMS's, delivering more than 600 courses to more than 600,000 enrolled students; but we want to do more.
From October 2, OTrain will be extending its Support and Maintenance to all Moodle Learning Management Systems.
Thats right, it doesn't matter what version of Moodle you are running, where you are hosting it or what help you need, from next Tuesday the team at OTrain are here to help.
Our team has had more experience than nearly anyone in setting up and operating Moodle based Learning Management Systems. From themes, configuration and backups to course creation, integrations with other software and automating repetitive tasks, you can now call on this depth of experience to help with your Moodle instance and online training needs.
We're even making available our industry leading Live Chat Support service to all your users including administrators and students.
If you'd like to learn more about how this new service could help you, or for any other online training enquiry, simply shoot us an email or give us a call in the office on 07 3040 3310.
At OTrain, we put training online. Simply put, its a better way to train.