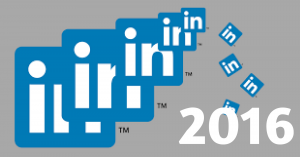 I have nearly 2500 contacts on LinkedIn and this week (according to LinkedIn notifications) I celebrated 5 years in two of my businesses. OTrain, my company that puts training online, and OGroupMGMT my management and consulting company.
I only know this because I started to receive messages from my contacts, telling me I was celebrating an anniversary. You might see these notifications come up on your feed regularly.
As you would expect, a number of people took time out of their day to send a congratulation message. I am very humbled and appreciative of the thought.
We've been focused a lot on our Marketing and specifically our use of social media over the past 2 quarters and being a numbers driven individual, I thought it might be interesting to see what some of the statistics are.
So now, 36 hours or so after I received the first notification, heres what I found:
2% of the people I'm connected with in total, have sent me a message via LinkedIn.
78% of them, used the default message – Congrats on the anniversary! Hope you're doing well.
6% of the messages I received had a slight change, such as using my name or making a specific comment about me, or my professional profile as displayed in LinkedIn.
15% of people that messaged, typed something specific or a customised note.
3% of my total contacts took the time to write a personal note.
Now as I said above, I appreciate the attention and the though, whether fully typed or the default note, but what I though was really interesting is how this fantastic tool is being neglected.
With all the money we spend on Marketing and Sales in businesses, and how hard it is to make a connection with a prospective customer, it surprises me that more people aren't using this feature to make more personal connections with their LinkedIn contacts.
For each person who sent me a note, I sent a personalise response of thanks, which got me thinking about how much thanks I get.
Each morning as part of my regular routine, I send messages to congratulate contacts on their anniversary or wish them a happy birthday. Less than 20% of people respond or acknowledge my note.
For me, these are two very simple opportunities to build and strengthen relationships with my connections.  As I said above, I'm surprised more people are taking advantage.
On the upside, for each of the people who sent me a note, they are now top of mind again and I feel a little warmer towards them. Hopefully, when they receive my thank you note, it will reciprocate. Maybe, just maybe it will even lead to a commercial transaction for some of us. Since so few people are actually taking the time, the competition is light.
What are your statistics? I'd love to know if you're experience is similar or what you're doing to improve your connections, relationships and results when using LinkedIn.
---
About OTrain
OTrain puts training online.
With OTrainU our cloud based Learning Management System  and our creative Studi.O team; OTrain is on a mission to Save the World from Boring Training.
Plus with a catalogue of Ready to GO! online training content, and our Training Success Club to help make your training work, OTrain is your logical choice as an online training partner. OTrain is Simply put, a better way to train.
Learn more about OTrain by visiting www.otrain.com.au or calling us on 07 3040 3310
---
About the Author
Shane Ridley is the Founder and Managing Director of OTrain. With a background in Workforce Development, Shane has been involved in everything from staffing and developing workforces in Greenfield sites to working with 100 year old companies. 1 man operations to multinationals.
A serial entrepreneur, Shane has also successfully started and grown 5 businesses, on 3 occasions taking them from concept to $1M+ in revenue.