There is a lot of doom and gloom around the training space right now as members of our sector learn to adapt to the new world we operate in.
I am an active in a number of LinkedIn and Facebook groups, and barely a day goes by without someone jumping on board and listing yet another RTO that has gone broke, or is laying off staff. People seem to be aghast of the changes taking place and everyone seems concerned about when it will end, or when it will return to normal.
"Think of the students" are the cries from industry pundits.
I've even heard suggestions we should return to the good old days before privatisation where the bulk of VET sector training was delivered by TAFE.
I don't know about you, but for me all these comments are starting to have a bit of a Chicken Little affect.
Now sure, I know there are a lot of structural changes taking place out there, and I know for some businesses that weren't doing the right thing or were marginal in the good times, these changes are causing some grief.  And I am certainly not denying that there are a lot of people out there in pain.
But what I am saying is that despite that, there are also a lot of training organisations doing well.
At OTrain we host and manage the Learning Management System for about 50 Training organisations, spread throughout Australian and across a range of different sectors. In addition to this we have worked with more than double that number to create specific online training courses and programs or provide advice and consultancy on everything from online training to marketing and strategy.
As you would expect we are active in the market servicing our clients and speaking with potential clients and stakeholders every day.
What has interested me this morning as I read yet another story about another RTO closing down, and the rising unemployment in the sector, is that in the past 3 years, we have had only 1 of our clients close.
That's right, only ONE. One single client close despite all the changes and all that's happening within the sector.
I don't think we can claim its just because of our region, or our sector as we truly do have a mixed bag of locations and industries that we service.
So why have our clients managed to survive when so many others haven't?
Well to be honest, I don't really know, but its something I intend to spend more time looking at and getting some data on over the next few months.
But at first glance and anecdotally at least, the things I notice our clients have in common include:
they are not afraid of the future
they are investing in their businesses
they are adopting blended learning and online training and adapting to meet changing market needs and expectations
they are active with marketing, specifically digital marketing
they are investing in their own education and self development
they experiment with new ideas and concepts
they are too busy running and growing their businesses to get caught up in worrying about the negative publicity
Whilst all the above are important in creating a sustainable business, for me that last point is probably the most important. Our clients are too busy growing their businesses to notice a slow down.
As business leaders our job is to navigate whatever circumstances the government and economy can throw at as.
When Paul Rasmussen released his State of VET report earlier this year, I noted that 75% of RTO believed that this year things would stay the same or get worse. I wrote at this time that this was a good thing as that meant that 75% of your competitors had already given up.
As we close out 2016 and put behind us what has unquestionably been a tough year for some (incidentally over 80% of our clients have reported revenue and profit growth in the 2015/16) I urge you to stop reading the papers and buying into the noise.
Choose your own road for 2017.  A road to success and prosperity.
If you are unsure, its ok to ask for help.  Seek advice and guidance from a coach, consultant or mentor.  Join a mastermind group or better still, give us a call here at OTrain to learn what our clients are doing different and what we can do to help you make the most of these exciting and changing times.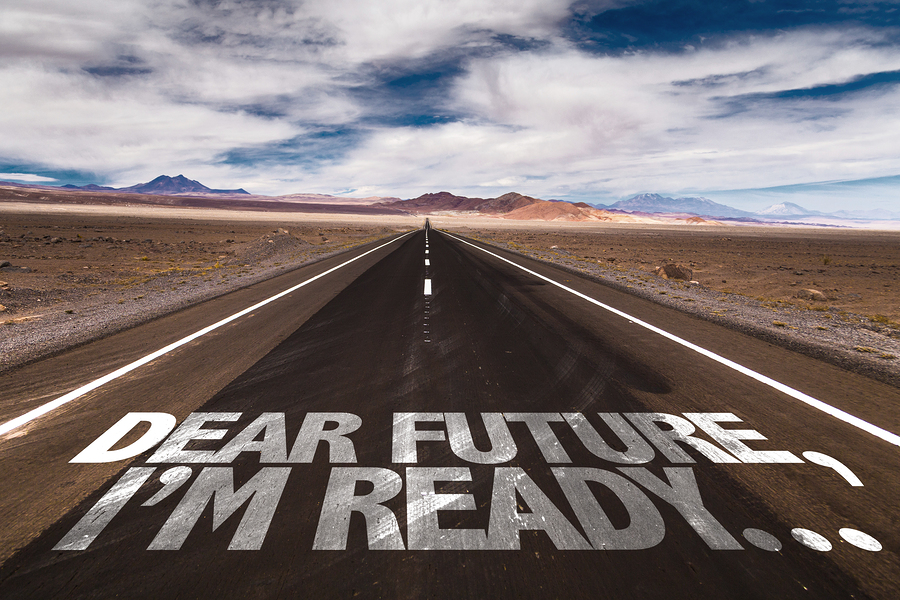 About OTrain
OTrain provides a range of products and services to help you put YOUR training online; and help make YOUR training and business work. From a Cloud based, Learning Management System and creative Studio team to create and host online training courses, to our Training Success Club, with coaching, consulting workshops and tool to help you get the most out of your business, OTrain is the logical choice for your online training partner. OTrain is Simply put, a better way to train.
Learn more about OTrain by visiting www.otrain.com.au or calling us on 07 3040 3310
About the Author
OTrain founder and Managing Director Shane Ridley
Shane Ridley is the Founder and Managing Director of OTrain. With a background in Workforce Development, Shane has been involved in everything from staffing and developing workforces in Greenfield sites to working with 100 year old companies. 1 man operations to multinationals.
A serial entrepreneur, Shane has also successfully started and grown 5 businesses, on 3 occasions taking them from concept to $1M+ in revenue.
Connect with Shane via LinkedIn or Twitter