Last month we were invited to attend and exhibit at the Queensland Governments Innovation and Investment Summit, as part of their Advance Queensland initiative.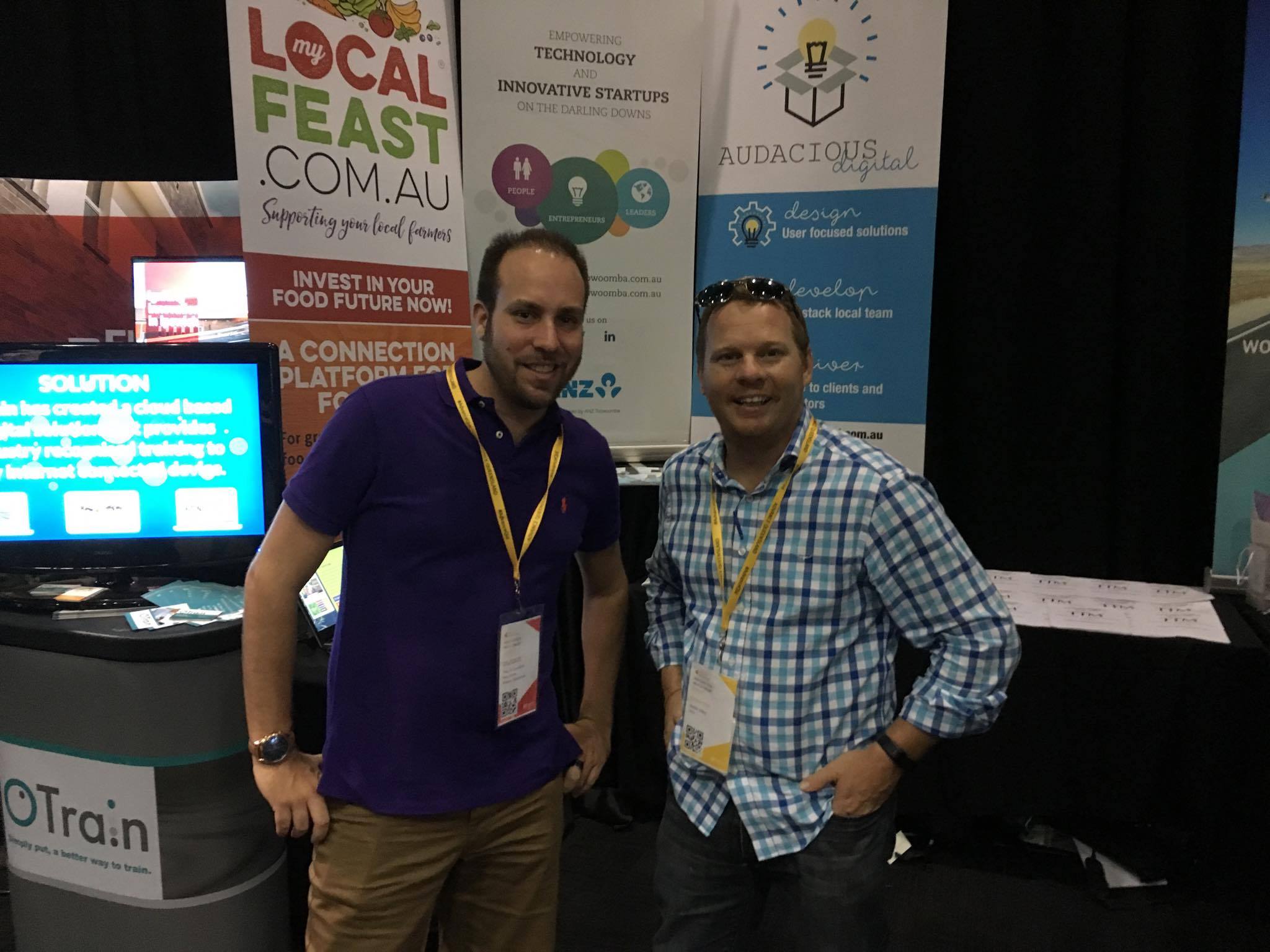 Held in Brisbane over two days, the purpose of the summit was to bring innovative Start ups, Investors, Government and other Stakeholders together to exchange ideas, collaborate and maybe even conduct a business deal.
The event delivered an incredible couple of days, with so much to see and experience, it was difficult for one to know where to look next.
With so many exciting innovations on show there were a couple of standouts for me personally.
First there was DRU, Domino's Robotic Unit, a driverless solution to pizza delivery.  Domino's have definitely thought outside the box here.  Designing a robot that keeps your order piping hot and drinks icy cold while navigating the footpaths from the store to your door.  DRU is a world first in the space of commercial autonomous and definitely a big insight into the future of such technology.
[youtube]https://www.youtube.com/watch?v=rb0nxQyv7RU[/youtube]
The other innovative idea to catch my attention was a fitbit like device for machinery.  A device that monitors indicators such as noise, heat and vibration designed to prevent breakdowns and attaches with a simple magnet.
There was even an App to make Divorce quicker!
The hive of activity in this space at the moment is nothing short of amazing.  I am excited to see what will make it to market over the coming months and years.
One thing to keep an eye on is Bruce Dell and his company Euclidion.  Euclidion makes 3D graphics and hologram materials and are about to launch a number of Hologram Rooms on the Gold Coast.  Soon you will be able to experience first hand, true 3 dimensional virtual reality right here in Queensland.  While I'm not really sure what this means, I watched the demo and it looks very cool.  It's bound to become a new tourist attraction beside the sandy beaches of the Gold Coast.  Potentially even an export product providing billions of dollars to the economy.
Aside from spending two days trying out all the exciting gadgets of the future, we had many conversations about who we are and what we do here at OTrain.  We received a lot of interest in both our OTrain and SafeFarm product series, so be sure to watch this space.
With no announcements specific to the Training sector, was noticeable was the change in language and the real interest in changing the economy.  This change will drive significant opportunities in the future as we move to re-educate and re-skill our existing workforce for the jobs of tomorrow.
Smart organisations should be looking at what this means for the sectors they service.  Identifying the possibilities and adapting their products and services to meet the market of the future.
A key announcement at the Summit was the 3 year commitment from the Queensland government to host a major annual event based around Innovation and Investment starting in 2017.  If you have an interest in this space, or just want to see what is new and creative, I'd highly recommend attending next year.
We look forward to seeing you there in 2017.
About OTrain
OTrain puts training online.
With OTrainU our cloud based Learning Management System  and our creative Studi.O team; OTrain is on a mission to Save the World from Boring Training.
Plus with a catalogue of Ready to GO! online training content, and our Training Success Club to help make your training work, OTrain is your logical choice as an online training partner. OTrain is Simply put, a better way to train.
Learn more about OTrain by visiting www.otrain.com.au or calling us on 07 3040 3310
---
About the Author
Shane Ridley is the Founder and Managing Director of OTrain. With a background in Workforce Development, Shane has been involved in everything from staffing and developing workforces in Greenfield sites to working with 100 year old companies. 1 man operations to multinationals.
A serial entrepreneur, Shane has also successfully started and grown 5 businesses, on 3 occasions taking them from concept to $1M+ in revenue.