Does your Online training contain Flash files?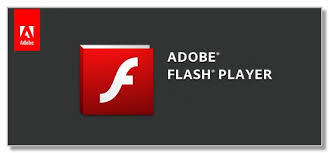 Google (Chrome) and Mozilla (Firefox) both announced last week that their web browsers will no longer natively support Adobe Flash.
This change will directly impact online training courses that contact Flash files.
Whilst Apple and Google have long had a policy of not supporting Flash on their mobile devices, this is the first time the other major browsers have boycotted the popular format.
This is an important development because a lot of online training programs still contain Flash files to help deliver Videos, Animations and other interactions.
If your online training packages were created more than 2 years ago, or have videos, animations or interactions that include the likes of "hover over" activities, there is a good chance that its using Flash files.
Even courses published to SCORM, will most likely contain some Flash files, which may mean that they will not work on the latest version of Chrome and Firefox, without the student having to download the additional Flash plugin.
The reason for this change of position is that Flash has a number of vulnerabilities that makes it an ideal delivery vehicle for viruses and cyber attack.
Whilst Adobe is working to close the vulnerabilities, there is a growing call for the removal of the outdated technology from the internet all together, including calls by Facebooks Chief of Security.
Of course Flash currently still works on older versions of the browsers, or in the latests versions that have the Flash Plugins downloaded but its fair to say that like so many other technologies Flash's time may fast be running out.
If your current training courses and material contains Flash files, it might be time to consider an update.
If you are unsure, the easiest way to check is to try and view or complete the course on an iPhone. If some of the features don't work, or video's don't play, there's a good chance its Flash related.
With mobile learning the fastest growing part of the online learning sector, if your courses aren't fully functional on a mobile device you should consider updating regardless.
In the wake of the recent developments, OTrain's Studi.O team is offering a discounted and priority service to recreate your existing course or content without using Flash or other non-compatible files.
Using the latest publishing tools, our team will recreate your existing course and publish it to a fully responsive, mobile friendly file.
This service is offered by our skilled and experienced Instructional Design team and backed up with our industry leading On Time Guarantee. (Remember we promise to deliver on time, or we'll discount the project by 10% for every day its late. More than 2 weeks late, the project is yours for free).
If you are unsure if your content needs updating, or for any other online training questions regarding your platform, content or simply making you training work, contact the OTrain team on 07 3040 3310. Simply put, its a better way to train.
Remember, when it comes to online training, whilst your platform might be responsive and work on a Desktop, Laptop, tablet and even mobile phone, the way your content is created and published may still affects its ability to be delivered on different devices.
These additional changes make it more important then ever to review your content and ensure its not only responsive and mobile friendly, but that it remains usable in a "Flash free" world.
---
About OTrain
OTrain puts training online.
With OTrainU our cloud based Learning Management System  and our creative Studi.O team; OTrain is on a mission to Save the World from Boring Training.
Plus with a catalogue of Ready to GO! online training content, and our Training Success Club to help make your training work, OTrain is your logical choice as an online training partner. OTrain is Simply put, a better way to train.
Learn more about OTrain by visiting www.otrain.com.au or calling us on 07 3040 3310