Introducing Website Tweaks – by OTrain.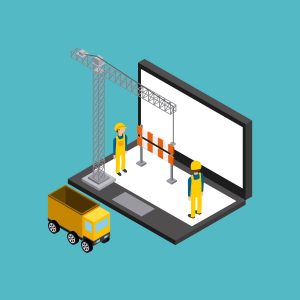 Do you have a website but somethings not quite right?
Maybe it's the need to run the latest update
Maybe it's a broken link
Maybe you just want to add a plugin to get a better reporting
We know how annoying this can be, for you as the site owner and also for your visitors. Not to mention how costly it can be to your sales and importantly SEO and a good google ranking.
We also know how sometimes its just easier to leave it be then to go through all the hassle of engaging a program for just a 'tweak'.
That's why we created 'Website Tweaks by OTrain' – to help people just like you.
Finding and engaging a competent and reliable developer can be a time consuming and expensive experience. When you do find one, often they aren't interested in your small tweak, they'd rather work on full website builds and the like. So when you have small 'tweaks' or changes that need doing, they simply get overlooked, causing even more frustration to you and your visitors.
With  Website Tweaks by OTrain you never have to let another tweak go unserviced. Just let our team know what the 'Tweak' is and our developers and techy's will take care of the rest.
So what are you waiting for? To get started book your 'Tweak' today.
Frequently Asked Questions
What is a 'Tweak'?
A tweak is a small task that takes less than 15 minutes to complete. It really doesn't matter what the tasks is, as long as it can be completed in less than 15 minutes.
What if my 'Tweak' takes more than 15 minutes?
No worry, for tasks that take more than 15 minutes, you simply book another tweak.
When will my 'Tweak' be completed?
Tweak completion will depend on our current workload, but we aim to have tweaks completed within 2 business days
What does it cost?
Its just $50 / tweak including GST.
How do I pay?
You simply add your credit card details at time of booking.